We know what it's like to be short on time. We also know the importance of eating healthy. Here are some of our favorite quick vegan meals that are healthy, delicious, and can be made in 30 minutes or less!
North African Chickpea Soup
This North African Chickpea Soup takes less than 30 minutes to prepare, is packed with flavor, and easy on the waistline. This quick vegan meal has become a go-to favorite! The main spices in this beautiful soup are harissa, coriander, cinnamon, and sumac. Yum!
Muriwo Unedovi (Peanut Butter Greens)
Muriwo Unedovi, sometimes called peanut butter greens, is a traditional Zimbabwe dish that combines a leafy green veggie of your choosing and a peanut butter sauce. This African-style greens in a sweet and spicy peanut sauce dish will ignite your taste buds and is vegan, oil-free, gluten-free, and soy-free. Enjoy this delicious entrée with your favorite whole grain and starchy veggie for a peanut butter greens buddha bowl.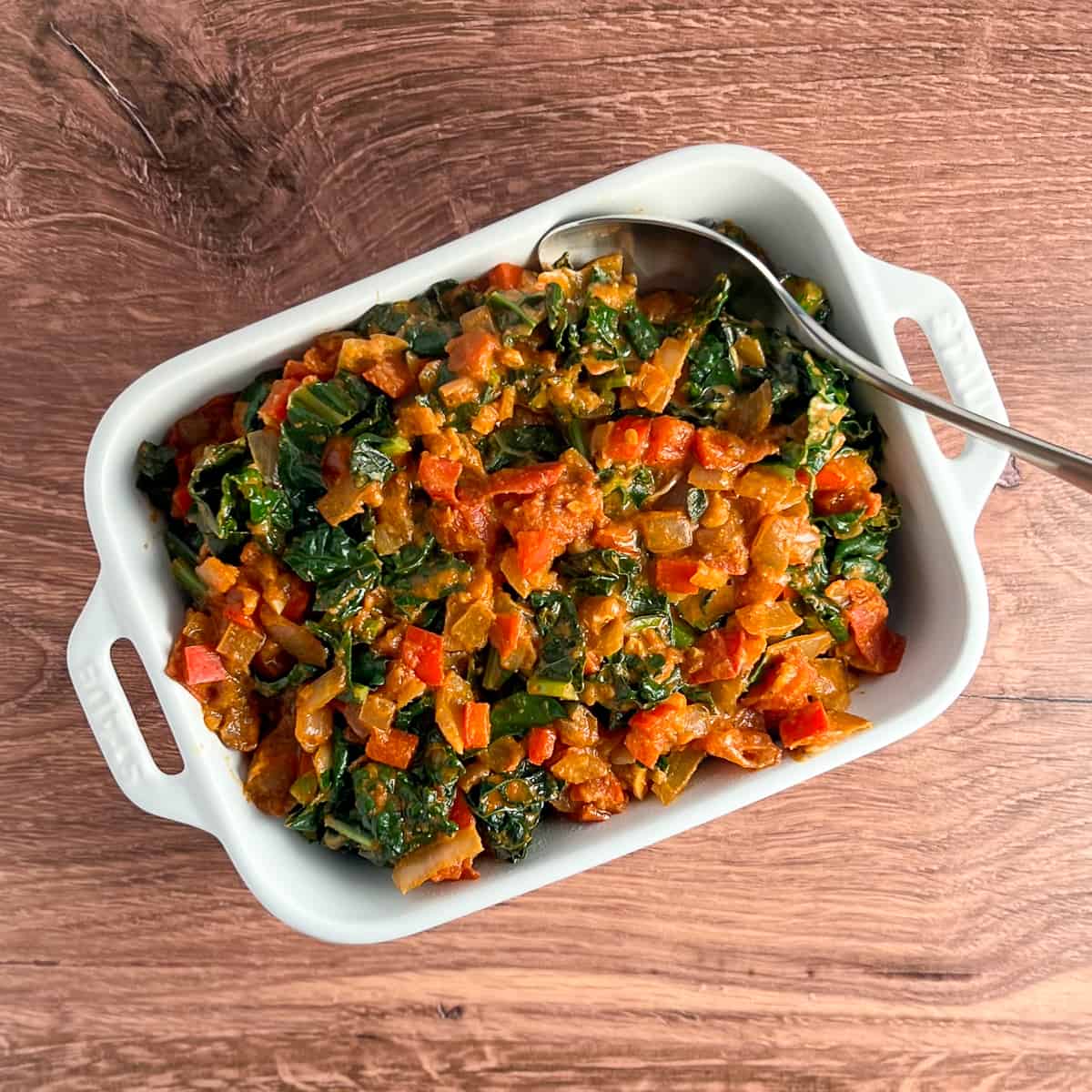 Green Goddess Salad
Wow! This Green Goddess Salad is flat-out yummy! It has become an instant hit with only three simple ingredients plus our amazing Green Goddess Salad Dressing and the optional but highly recommended Baked Tortilla Chips. This salad is perfect for taking to parties, potlucks, and family gatherings. It's one of those dishes that appeal to most everyone—vegans and non-vegans. Don't get me wrong; you can make this into lunch or as a starter for dinner. You can't go wrong with this Green Goddess Salad. Plus, this quick vegan meal is oil-free. That's right; there's no added oil!
7-Minute Quick and Easy Black Bean Soup
Are you in a pinch and need a fast and tasty meal? This 7-Minute Quick and Easy Black Bean Soup will do the trick. It doesn't get much faster than this! It's vegan, soy-free, gluten-free, oil-free and nut-free.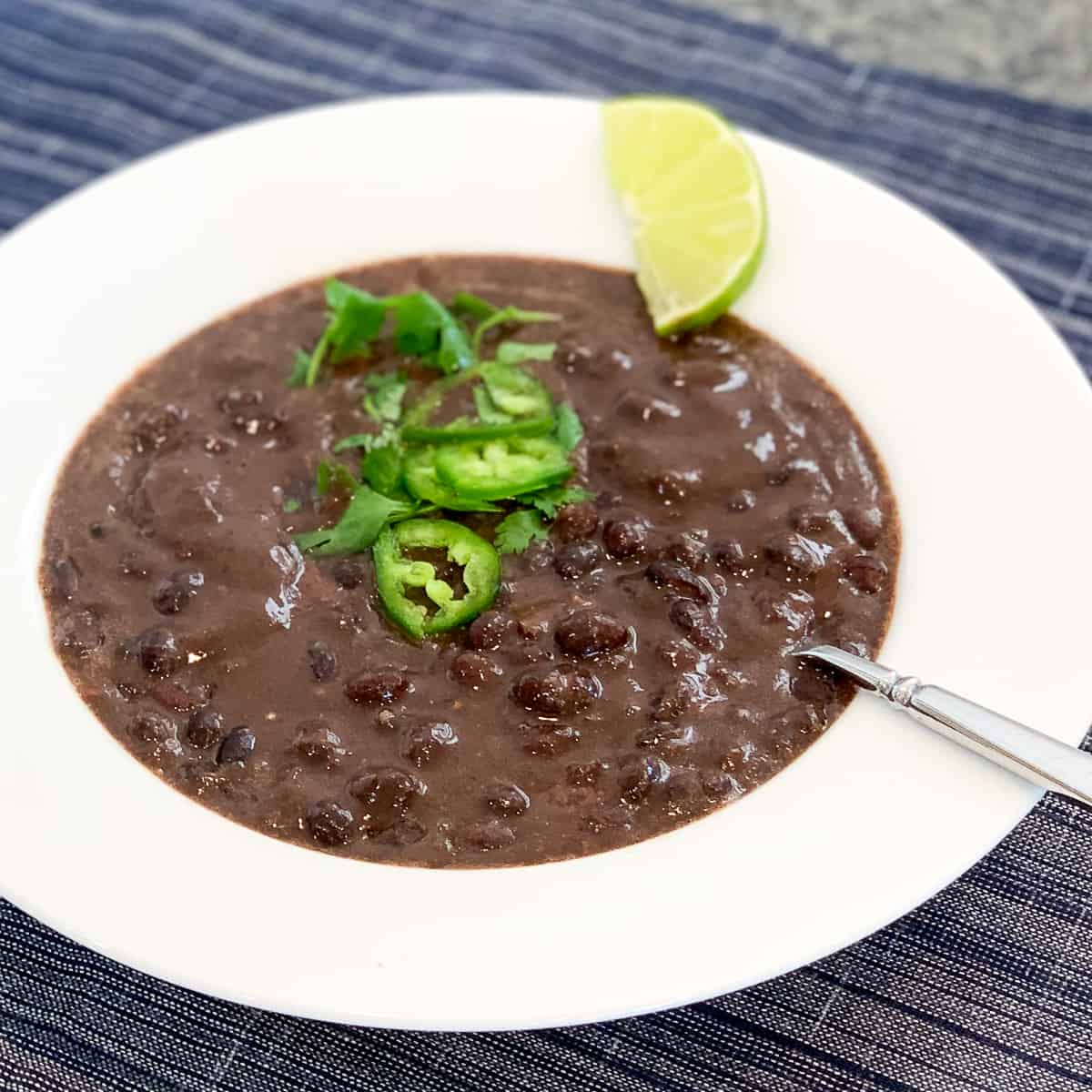 Red Lentil Dal
This Red Lentil Dal recipe is vegan and super easy to pull together. It's great on it's own or over rice. If you want to take it up a notch, wilt a handful of baby spinach or chopped rainbow chard and top with diced tomato. But you can't go wrong with this dish, and it only takes 30 minutes to make. It's loaded with protein, fiber, iron, and zinc.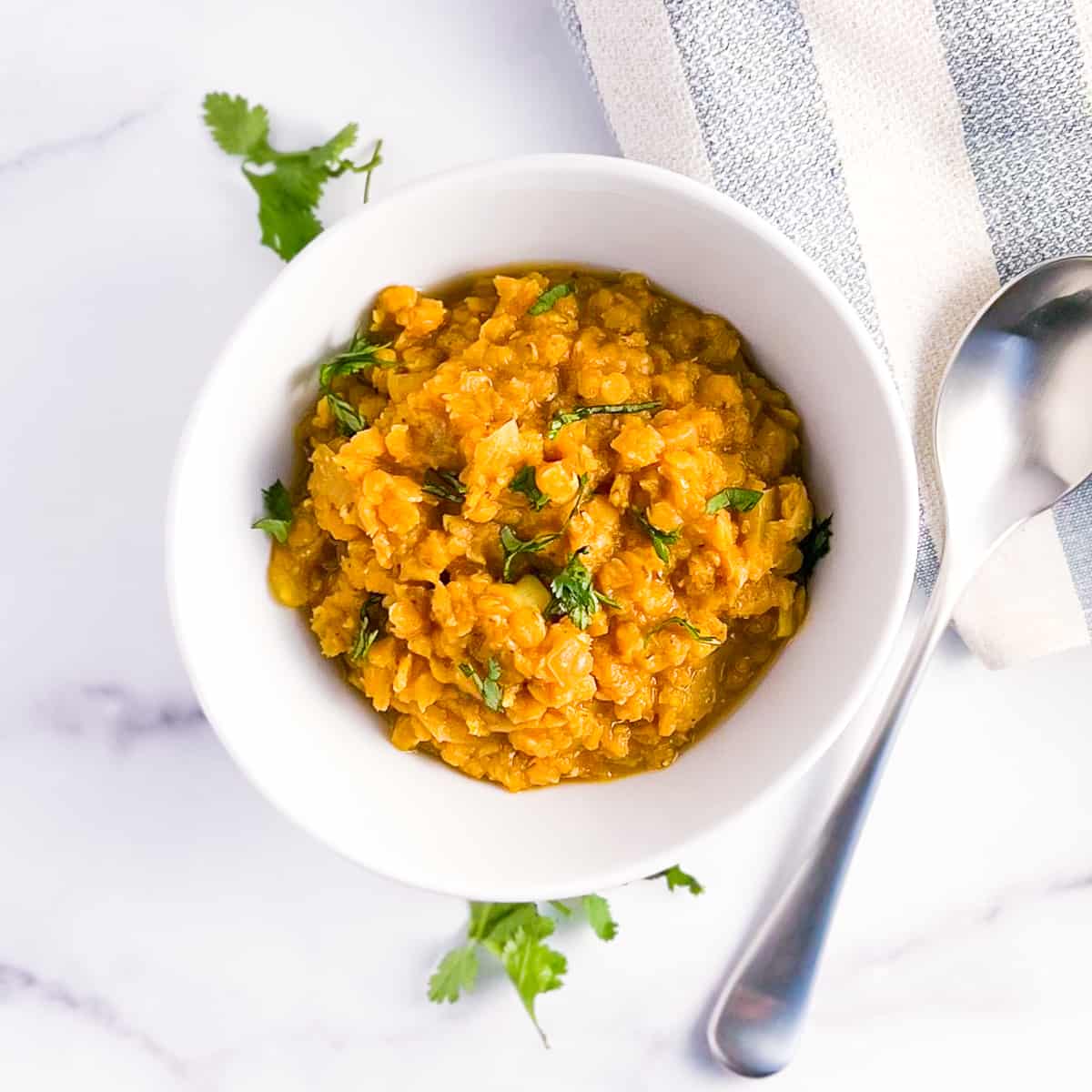 Miso Soup with Mushrooms
This Miso Soup with Mushrooms is divine because of its wonderful umami flavor. It has a deep savory taste, with sweet, nutty, salty, and earthy notes. What makes this soup a champion in my book is its simplicity. With only a few ingredients, the miso soup takes 20 minutes to whip up. This quick vegan meal is not only wonderful on its own, but also delish over rice noodles.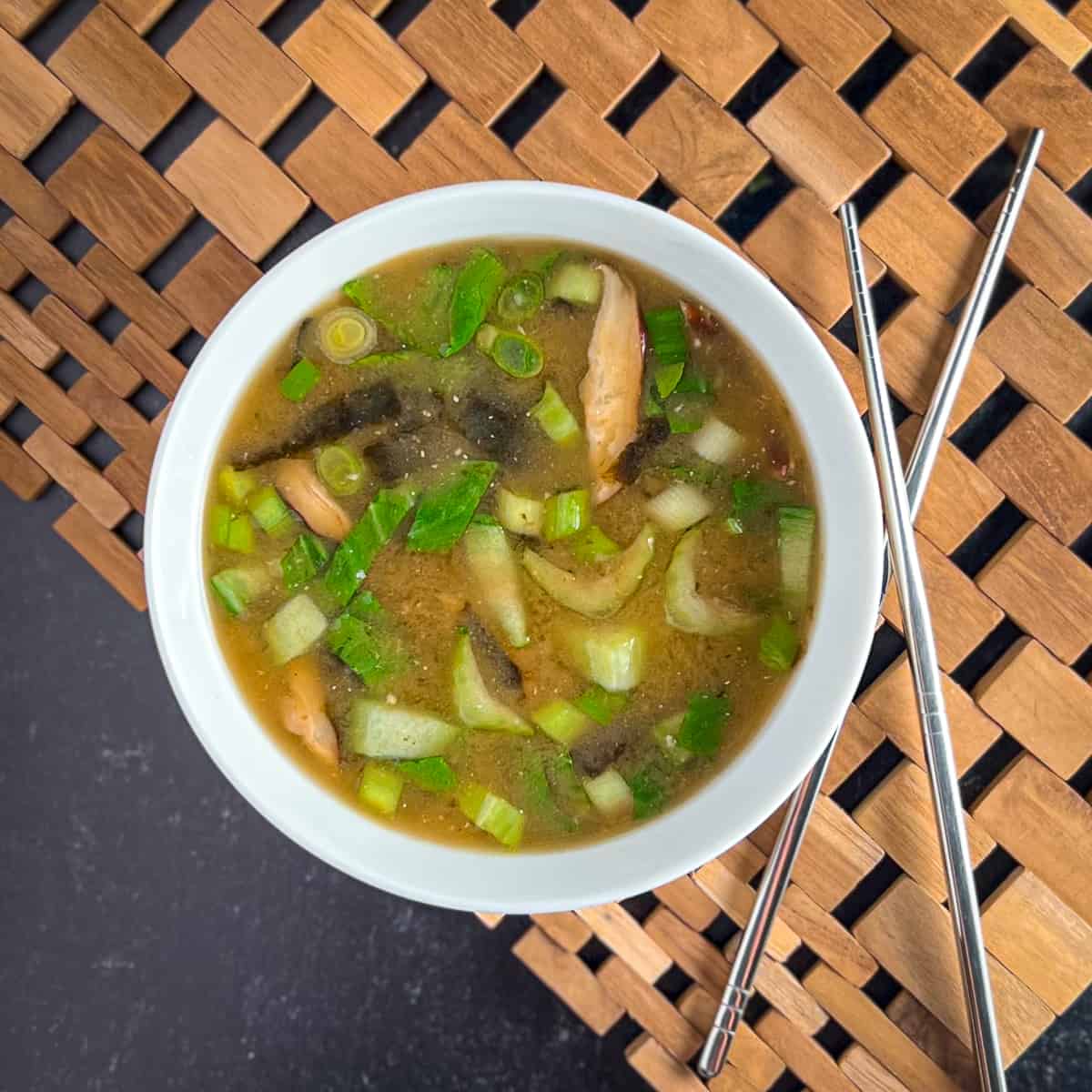 Vegan Quinoa Breakfast Bowl
This Vegan Quinoa Breakfast Bowl is loaded with powerhouse ingredients. This bowl is not only vegan but also gluten-free and soy-free and will help you get the day started right! 
Spicy Orange Creamsicle Smoothie
If you're looking to keep breakfast light, this Spicy Orange Creamsicle Smoothie checks all the boxes. It tastes amazing! The texture is creamy like any good smoothie would be. It's fast (10-minutes) and easy to make with only six key ingredients. Best of all (in our opinion), is it's rich in fiber, antioxidants, and phytochemicals—these are beneficial compounds found in whole plant foods ("Phyto" refers to plants).
We hope you love these quick vegan meals that are healthy, delicious and can be made in 30 minutes or less. If you decide to make one or all of these, be sure to share a picture on Instagram and tag us @danielsplaterecipes so we can see your creation!
Join the Meal Prep Cooking Class Membership
Let's face it, staying consistent with your health goals starts in the kitchen. This meal prep cooking class will help you develop a routine of eating healthy foods so you can be successful long-term. You don't have to be an expert chef or even love to cook; you just need the desire to eat healthy. It's that simple!