We love our smoothies. They can be an easy and convenient way to add more vegetables and fruits into our daily routine. Here are our favorite smoothie recipes for weight loss and better health!
These smoothies are high in fiber, water, micronutrients, antioxidants, and phytochemicals—all components for helping to promote weight loss. Fiber and water both help you to feel full without adding excessive calories.
Phytochemicals are non-nutritive compounds shown to be beneficial to health. Studies show that eating foods rich in phytochemicals like anthocyanins found in blueberries, blackberries, and black plums help to promote fatty acid oxidation or fat-burning weight loss.
Fiber is also a contributor to weight loss. Fiber produces short-chain fatty acids that feed helpful gut bacteria, influencing hunger and satiety hormones. If you want to learn more about the role of fiber in weight loss and to improve your overall health, check out Fiber Fueled by gastroenterologist Dr. Will Bulsiewicz.*
Smoothies also aid in weight loss indirectly by boosting energy levels to be able to exercise. So, if you're too tired to workout, try drinking one of these smoothies for an energy boost to get you up and out the door for that brisk walk. Regular physical activity is another key to losing weight and maintaining weight loss.
Superfood Smoothie
This Superfood Smoothie is a powerhouse of antioxidants and nutrients. Made with only 6 key ingredients, it's the perfect post-workout smoothie or when you need that nutrient infusion to get through a tough day. This smoothie is soy-free, gluten-free, and nut-free. Squeeze in fresh lemon or lime juice and you're going to love drinking this refreshing smoothie.
Kale Pineapple Smoothie
This refreshing kale pineapple smoothie is great for weight loss. It will leave you feeling satisfied and energized. This weight loss smoothie is gluten-free, soy-free, nut-free, dairy-free, and packed with nutrients.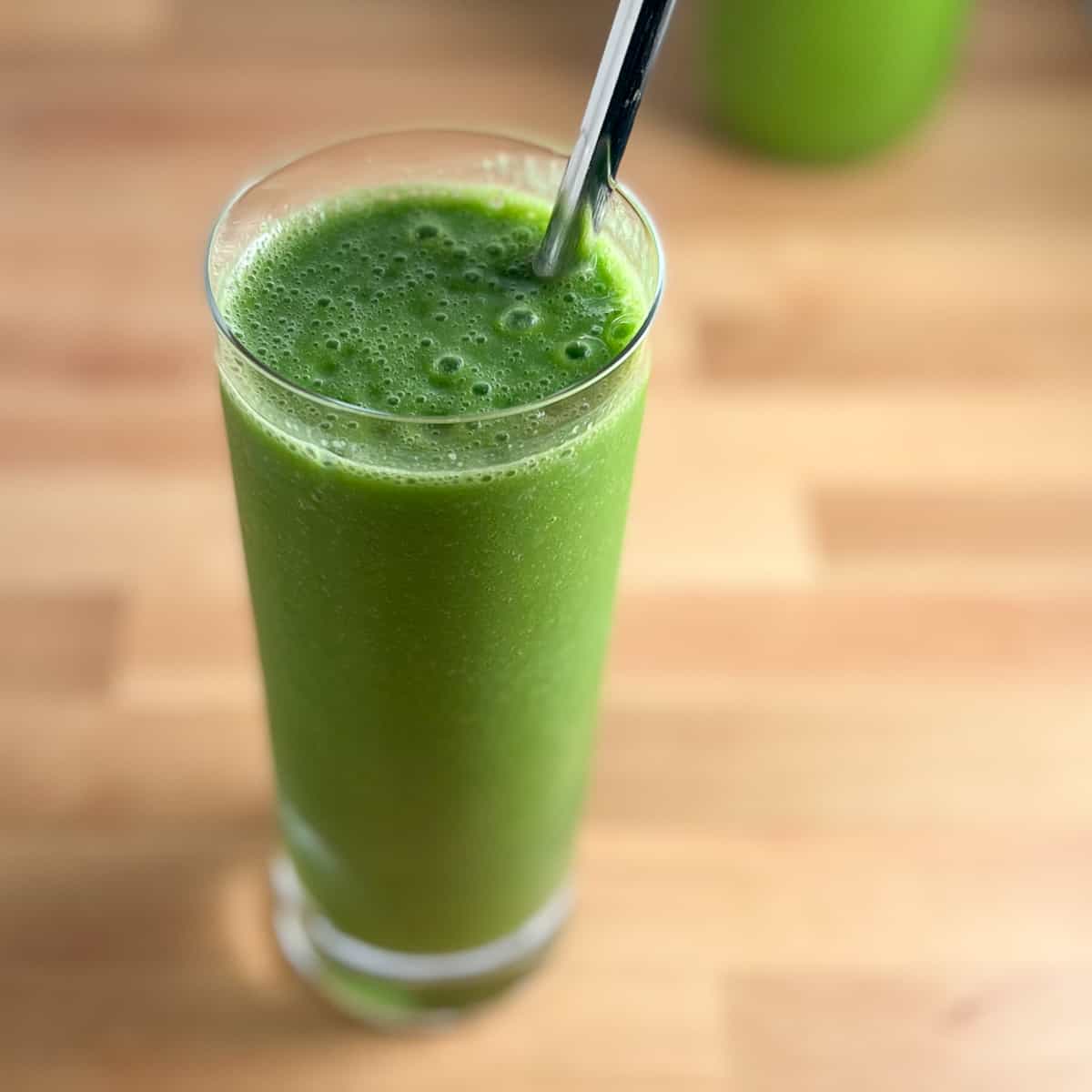 Spicy Orange Creamsicle Smoothie
This Spicy Orange Creamsicle Smoothie checks all the boxes. It tastes amazing! The texture is creamy like any good smoothie would be—even though it has a blended root veggie. It's easy to prepare with only six key ingredients. Best of all (in our opinion), is it's rich in fiber, antioxidants, and phytochemicals—these are beneficial compounds found in whole plant foods ("Phyto" refers to plants).
Simple 5 Ingredient Green Smoothie
This Simple 5 Ingredient Green Smoothie could be "Day 1" of your new healthy lifestyle, as well as your go-to when you want something fast and delicious. This smoothie is both hydrating and energizing. The avocado gives this smoothie a creamy, luxurious texture. The natural sweetness from the coconut water, apple, and mango offset the bitterness from the kale.
Energizing Tropical Fruit Smoothie Bowl
This Energizing Tropical Fruit Smoothie Bowl is refreshing and a must-try. Rich in Vitamin C, magnesium, B-vitamins and other antioxidants and phytochemicals, this bowl is a disease-fighting machine.
Honeydew Blackberry Mango Smoothie
Wow, this Honeydew Blackberry Mango Smoothie is tasty! With only 4 key ingredients, this refreshing low-fat smoothie will get you energized for the day ahead.
We chose our top smoothie recipes for weight loss due to their nutritional excellence, taste and fiber content. We hope you enjoy them as much as we do!
Please rate and leave a comment with the ones you try. Be sure to share a picture on Instagram and tag us @danielsplaterecipes so we can see your creations.
Join the Meal Prep Cooking Class Membership Today!
Let's face it, staying consistent with your health goals starts in the kitchen. This meal prep cooking class will help you develop a routine of eating healthy foods so you can be successful long-term. You don't have to be an expert chef or even love to cook; you just need the desire to eat healthy. It's that simple!
*As an Amazon Associate, we receive a small commission for qualifying purchases.